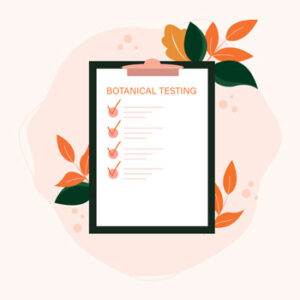 When ordering botanical identity testing, it is important to provide as much information as possible to ensure the lab will perform the correct identity testing. When completing the sample submission form, it is critical to distinguish botanicals as either whole herbs, or the specific plant parts of whole herbs or extracts. For extracts, the best chance to successfully identify the raw material is dependent upon listing the correct extraction solvents used, the ratio of the solvents, flow charts, and an accurate description of the extraction process.
A lot of time and money can be wasted if an extract is compared to a whole herb sample. Extracts cannot accurately compare to whole herb standards and generally will fail the ID test. Accurate results require more than just listing the genes' species information on the submission form. Providing comprehensive information will allow the testing lab to better understand the sample so that it can be successfully identified.
Since Amazon recently released new testing requirements, many botanical testing questions have arisen. Since most botanical identity testing methods are designed for raw materials, these methods are not usually appropriate for finished products. The chemical marker of the botanical may be seen on an HPLC or other chromatography method, but determining the mg or quantity is not always possible once several botanicals are blended in the finished product. As science progresses, and more testing methods are developed, it may eventually be possible to help solve this testing gap. Currently, though, determining the label claims for blended herbs is almost impossible.
To ensure your finished product formulation meets label claims, verify that the manufacturer tested the raw materials before they were used in the finished blend. A raw material certificate of analysis from the original supplier isn't conclusive; Identity testing needs to be completed on each raw material ingredient when it is received at the manufacturer. Testing the raw material identities, in addition to the manufacturing batch records, will help establish that the supplement product being sold is a quality product.
Producing a high-quality product can be challenging but using a trusted testing lab can take some of the pain out of the process. SORA Labs wants to be your partner in quality! Contact us today to discuss your product and let us quote all your testing needs