News Release: SORA Lab Employees Enjoy Day of Appreciation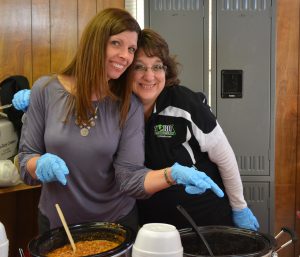 Forsyth, Missouri—In a busy lab, it can be difficult to take a moment to enjoy the results of hard work and dedication, but SORA Labs knows the value of their amazing team and spent Thursday, March 1 showing them how much they are appreciated.
Taking a break from their busy testing schedules, they spent the afternoon tasting delicious chili concoctions in the employee chili-cookoff. Employees were also treated to a luncheon served by leadership in the spirit of thanks. A beautiful day was enjoyed with food and fun, by the entire team.
"Our employees are the backbone of SORA Labs," said Tammy Blakemore, general manager-SORA Labs. "They allow us to provide accurate, quality service with the highest level of integrity, and they serve in their individual roles with a daily passion that shows in the quality of our testing services."
____________________________________________________________________________________
SORA Labs is a full-service analytical, microbiological, and physical testing laboratory. For more than 20 years they have dedicated themselves to perfecting methodologies, performing analytical tests and developing procedures to be a one-of-a-kind testing facility. Their testing is compliant with FDA cGMP regulations for the dietary supplement industry, and their capabilities span vitamins, minerals, nutraceuticals, botanical ingredients and more. Specializing in enzyme assays, they are the foremost experts in testing for quality and potency in natural ingredient raw material and finished products.