WHY ACCREDITATIONS ARE SO IMPORTANT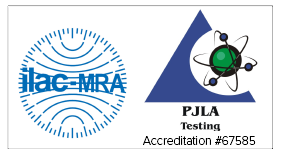 ISO/IEC 17025:2017 Accreditation is a very rigorous and exacting standard, applicable to testing and calibration laboratories. This standard encompasses everything from reference standards, to calibrations, to proper sample handling, to result validation, and everything in between. Only the top-notch testing labs attempt this standard.
While ISO 9001:2015 Certification applies across the whole system, the testing requirements for ISO/IEC 17025:2017 Accreditation apply for the tests listed on a company's Scope of Accreditation. Many of our routine physical, microbiological, and chemical tests can be found listed on our scope. This document will increase as new analyses are added.
ISO 9001:2015
Certification is a general, company-wide standard which applies to the quality system of any company. Every process, from purchasing to reporting, receives detailed scrutiny and evaluation. This helps ensure that continual improvement remains a hallmark of SORA Labs