ABOUT US
HERE AT
SORA LABS:
ACCURATE, QUALITY SERVICE
WITH INTEGRITY
SORA Labs wants to be your testing facility.  We are an ISO 9001:2015 certified, ISO/IEC 17025:2005 Accredited testing lab.  These affiliations signify our dedication to integrity, and our commitment to customer service.
SORA Labs is a full-service analytical, microbiological, and physical testing laboratory.  Our testing is compliant with FDA cGMP regulations for the dietary supplement industry.  Our capabilities span vitamins & minerals, nutraceuticals, botanical ingredients and more.
Specializing in enzyme assays, we are the foremost experts in testing for quality and potency in natural ingredient raw material and finished products.  For more than 20 years we have dedicated ourselves in perfecting methodologies, performing analytical tests and developing procedures to be a one-of-a-kind testing facility.  Using methodologies from compendial sources like USP, British Pharmacopeia, FCC and others, we hold ourselves to the highest level in compliance with industry standards.  See our Scope of Accreditation for the list of assays on our ISO/IEC 17025:2005 accreditation scope.  We offer many other enzyme assays so don't hesitate to ask us for a quote on what you need.
Please contact SORA Labs for more information! Call us today at 877.645.8767.
TESTIMONIALS
WHAT DO OTHERS HAVE TO SAY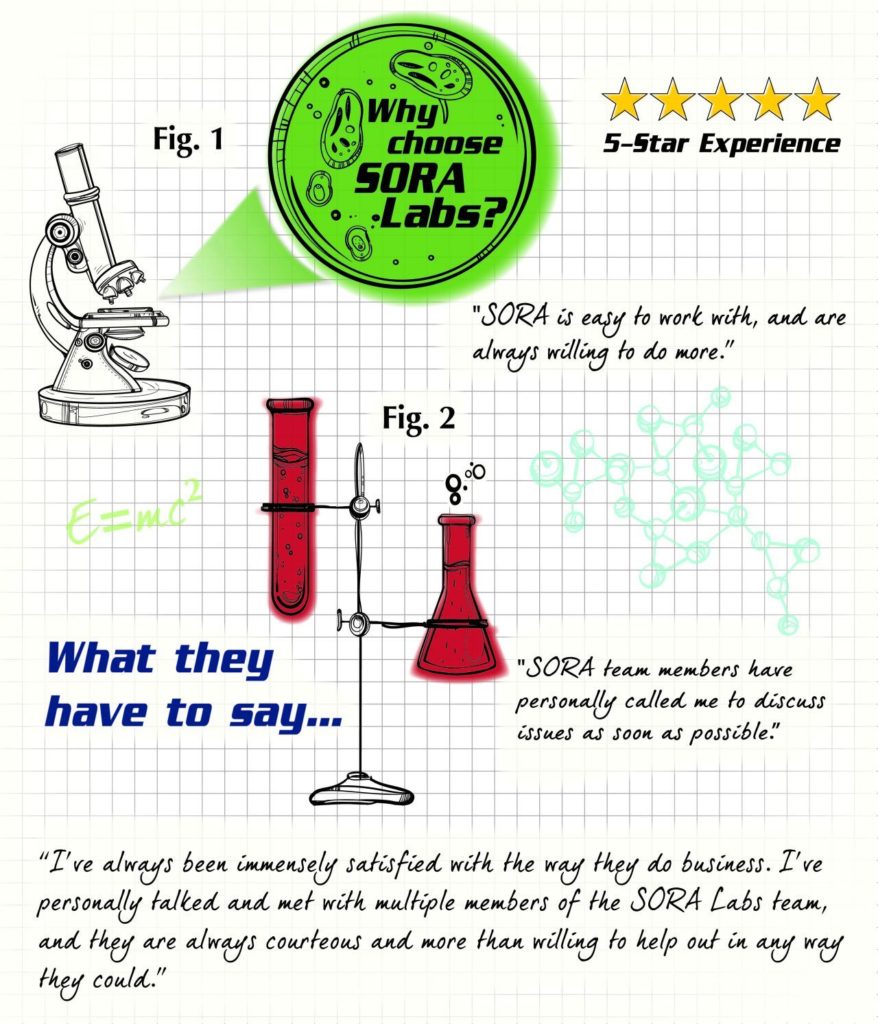 Have questions? Contact us today.
Let us be your supplement lab.
Need ingredient testing done in the USA?